Crews will be reconnecting lines.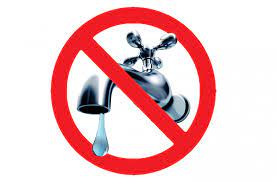 Next week - starting Monday, July 25th - construction crews working on relocating water lines on North US 27 will start connecting the new lines. Residents and businesses in the area will likely lose water or water pressure during this time.
****Our office does not know the order, or exact time frames, of which this will happen. Water will be restored as soon as possible.
Some areas along US 27 that may lose water are:
Dix River Estates
Bank St
Rose St
Bell St
Walmart
Advance
Wendy's
Murphy's
Walgreens
Sonic
5- Star
Ridgeway
Etc. (Other roads/businesses near these may be effected)

If you live near these businesses or the roads listed, please be aware that you may experience loss of water or water pressure next week while crews are working.
Thank you for your patience.